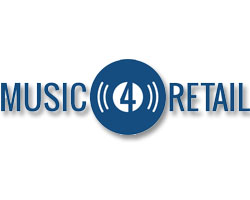 Music 4 Retail
£332 Cheaper than PRS / PPL​
As opposed to CDs or file downloads, you'll gain access to three exclusive internet radio stations - each with its own genre and supplying hundreds of hours of licence-free music. This means you don't need to apply for TheMusicLicence if you just want to enjoy some background music in your shop.
Will I Get Chart Hits Played in my Shop?
​
No, as this would almost always require you to purchase TheMusicLicence. If you're not fussed about having the major artists play in your shop then we're the service for you. The music is sourced from up-and-coming artists and is screened to ensure it sounds fantastic - and because our audio libraries are so large, you'll benefit from
not
hearing the same song several times a day.
Unbranded Streaming
​
We don't brand our streams at all. There are no audio watermarks or announcements - just song-after-song - which means your customers will have no idea you're using our service.
Let us Worry About the Music
​
All you need to do is select the station to tune into and we'll keep providing the tracks. We'll ensure your shop has atmosphere right up until closing time.
Pricing
​
We charge a flat rate of £3.99 / month, and this includes unlimited access to all three stations. There's no contract or minimum period; you pay month-by-month.
Try before you buy with our seven-day free trial, which doesn't require a credit card.
Our Website
Contact
Deep links
Reviews & feedback